Megalithic Temples of Malta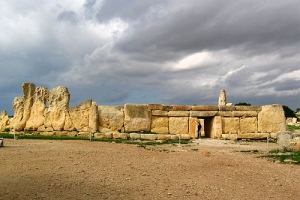 Tour Description
An insight into an era dominated by Neolithic man on a tour that will unfold our ancient history dating back a staggering 5000years.

During the morning we will be visiting the Hagar Qim Temple Complex which includes Hagar Qim and Mnajdra Temples. Before entering the temples we start at the new visitors centre which will help you understand how these magnificent temples where built over 5000 years ago! We then continue with a tour to the Hagar Qim Temple. This temple has the largest and heaviest megaliths out of all the temple sites around the Maltese Islands, some slabs weighing a staggering 20 tons. Also forming part of this temple complex is the Mnajdra Temple which lies tucked on a slope in the cliffs, overlooking the tiny isle of Filfla. This site is probably the most atmospheric of all Malta's temples and during the Equinox, on the 20th March and the 22nd September, the rays of the sun pass directly through the temple's main doorway and light up the main axis. The rays of sun during the Solstices light up the summer table and the winter table alternately.

We proceed with our tour passing the Blue Grotto (if time allows we may also have time to visit the grotto) and typical local villages until we reach the fishing village of Marsaxlokk. Here we will stop for a lunch break before continuing with our tour.

In the afternoon we will visit two very important sites. Our first stop will be the Tarxien Temples. Tarxien was the first temple site to be excavated scientifically with photographs taken every step of the way and it offers a unique collection of circa. 3000 BC sanctuaries. Stone idols and tablets, domestic animals carved in relief, altars and screens decorated with spiral designs and other patterns, oracular chambers and riches enhance the attractions of these temples. The elevated walkway constructed around the whole temple site provides an excellent view of the four temples from above.

Our last stop is at the UNESCO World Heritage Site the Hal Saflieni Hypogeum. A unique archaeological site. This ancient underground monument is 12 metres below street level. It consists of a network of passages, chambers and caves cut on three levels, similar to the interior of an above-ground megalithic temple. An impressive part of the temple is the "Holy of Holies" and one of the most important prehistoric masterpieces known as the "Sleeping Lady" was also found here.

At this stage our tour comes to an end and we will make our way back.

PLEASE NOTE
Full day Megalithic Temples tour is not available during July & August due to the intense heat. A half day/4 hour is possible mornings only.
Prices & Details:
Prices are based on the group size and are not per person. The size of transport is provided based on the number of passengers in your party.

2021 Tour Prices
Includes private transport with driver and guiding services:
eur380 for 1 to 3 passengers
eur480 for 4 to 6 passengers
eur560 for 7 to 9 passengers
eur680 for 10 to 12 passengers
eur820 for 13 to 16 passengers
Contact me for a larger group of 17 to 50+

For 2022/23 bookings send an enquiry via the How to Book/Make an Enquiry form below.

Not Included
Hypogeum - This site requires an advanced reservation. Tickets range from eur20 to eur35 per person. Details will be provided.

Other entrance fees - To save unnecessary time-wasting and queuing we can include your entrance fees. Allow eur16 per person for Hagar Qim, Mnajdra & Tarxien Temples.

Blue Grotto - if you would like to do the Blue Grotto caves boat trip (recommended), allow eur8 per person.

The cost of lunch is not included in the tour rate, however free time for a lunch break will be allocated.

How to Book
To book, click on How to Book/Make an Enquiry below, complete the form and send. I normally reply within 48 hours confirming my availability.

You can check Confirming, Payment & Cancellation Policy here