Sacred Island of St. Paul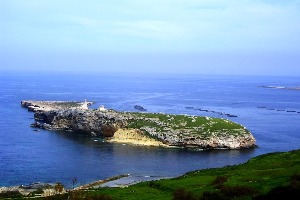 View of St. Paul's Island






Tour Description
Christianity has almost 2000 years of history in Malta. It was brought to the island by no one other than the Apostle Paul in 60 AD. Paul was being taken to Rome to be tried as a political rebel, but the ship was wrecked just off the coast during a very bad storm. The Maltese assisted the crew, St. Paul and others who were onboard the wrecked ship. They looked after them, fed them and provided shelter for them until they could continue with their journey. According to local tradition, St. Paul preached the gospel of Christianity to the locals, who at the time were under Roman rule. Even the Governor of the island Publius converted to Christianity and became Malta's first Bishop.

Our tour will take you from the point of the shipwreck which is located in St. Paul's Bay and along the route taken by St. Paul. According to tradition the site where the Church of the Bonfire is located is where St Paul first reached land and made a bonfire. We continue visiting various sites along the way such as the site where St. Paul is said to have been greeted by Publius the Roman Governor at his country villa at Burmarrad. The site is known as San Pawl Milqi (meaning "St. Paul Welcomed"). We end the morning at the place where he rested. Paul stayed for three months in the town of Rabat and here we will visit the grotto which was his actual resting place .

Just before our lunch break we visit the Roman Domus. This property dating back to the Roman era is an upper class Roman Town House discovered in 1881. This is considered to be the richest archaeological find of the Roman period in Malta. Its elegant architecture and polychrome mosaics date its original construction to the early 1st century B.C.

After our lunch break we will visit the ancient city of Mdina. Mdina is built on a plateau in the centre of the island. The city's old Baroque buildings, Cathedral and magnificent bastion walls dominate the rural skyline. We will do a general tour of the city including the beautiful Mdina Cathedral. The cathedral is built on the site where the Roman govenor Publius is said to have had his residence. In addition we will also also look at the Cathedral Museum which was originally a seminary to train future priests. It was later transformed into the Cathedral Museum and is today considered as one of the most important artistic museums in Malta. There is a fine collection of paintings, silverware, church vestments and a unique series of etchings by Albrecht Durer.

At this stage our tour comes to an end and we make our way back.
Prices & Details:
Prices are based on the group size and are not per person. The size of transport is provided based on the number of passengers in your party.

2023 Tour Prices
Includes private transport with driver and guiding services:
eur440 for 1 to 3 passengers
eur594 for 3 to 6 passengers
eur748 for 7 to 9 passengers
eur902 for 10 to 12 passengers
eur1,056 for 13 to 16 passengers
Contact me for a larger group of 17 to 50+

LOW Season Discounts
If you are visiting between December 1 and 22 or January 5 and March 7 a discount is available on this tour.

For 2024/25 rates and bookings send an enquiry via the How to Book/Make an Enquiry form below.

Not Included
Entrance fees - To save unnecessary time-wasting and queuing we can include your entrance fees. Allow eur21 per person for St. Paul's Grotto, Mdina Cathedral and Roman Domus.

The cost of lunch is not included in the tour rate, however free time for a lunch break will be allocated.

How to Book
To book, click on How to Book/Make an Enquiry below, complete the form and send. I normally reply within 48 hours confirming my availability.

You can check Confirming, Payment & Cancellation Policy here